In this tutorial, we will see what is the YourPhone.exe process in Windows 10 and how to get rid of it in your Windows computer?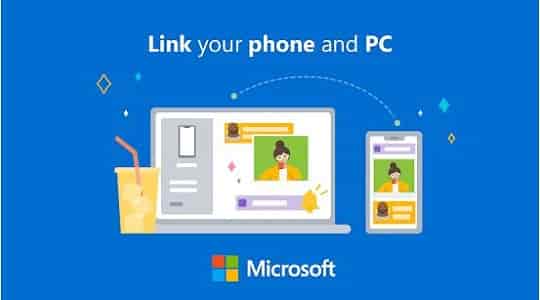 Some computer users think that YourPhone.EXE process is a virus that runs in the background of Windows 10, but I am sure it is not a virus, so in this article, we will see what it is? And how to remove it entirely from your computer system.
Read Also: Fix GeForce experience error
Read Also: Survey Bypass Online in 2020
What is YourPhone.exe?
The YourPhone.exe is a Microsoft inbuilt App that comes with Windows 10 computer and its also available on Microsoft store. The programme runs on the background you can check it on task manager of your PC as the following screen.
The name and the icon on the software make scary to users. It looks like a virus or spy on your desktop that break your privacy but the reality is it not a virus, malware or any spy.
Read Also: Survey Bypass Online in 2020
Read Also: Best iOS Emulators For Windows PC
If you want to see it is a programme or not then open the task manager. You can see a file running on background name YourPhone. Right-click on that and click on Open File Location. A folder will open, maximise it and see the file path. You can see the fil path is of windows programme. That proves it is a programme provided by Microsoft.
Use of Your Phone.exe in windows 10
The programme added on windows 10 for sharing data from any android or ios device to PC. If you connect an android device with PC by YourPhone.exe software, you will able to view all the device notification on desktop. You can access the photos and videos and share some information quickly.
On ios device, you can share a website directly to the desktop. Open a site on the ios device. Then send it to desktop, it will open faster. That is how you can use YourPhone.exe software.
If you are not using YourPhone.exe, then it does not make sense to keep on your desktop. It runs on background so it may consume RAM and storage. If you remove it from your PC, it is right to the point of view to improve performance.
How to Remove YourPhone App from Windows 10
There are lots of methods that help to remove YourPhone.exe process or remove from the desktop. I will tell you both technique to transfer from desktop or disable on running background. The first method is to disable YourPhone.exe process from experience. Then I will ask you to remove the process from desktop or PC.
1. Disable on Background
If you disable YourPhone.exe file on experience, it will still show on task manager. So, don't worry about it. If a programme is not running on the environment, it is easy to identify on the task manager.
At first, click on the start button. Then click on the settings icon. You can see some option of settings that categories. Click on Privacy option. Then scroll down the left panel and click on Background Apps. Then scroll down and disable the background running switch. You can also disable another software to prevent from running history.
After doing this, YourPhone.exe process will not be able to run on the background until you open it manually.
2. Remove from Windows PC
To remove it, you have to follow these steps carefully. After doing this, YourPhone.exe app will completely delete from your PC. You can get it on the Microsoft store again.
Check Also: Best Emulator for PUBG
Check Also: PicsArt for Windows PC
At first, search for Powershell. The PowerShell is a similar programme on Command Prompt. But in Powershell, there are some new and advance features. So, after searching for it, you can see the software on the search list. Right-click on Windows Powershell and click on Run as Administrator.
Then you may get a notification box to allow the changes on the PC. Click on yes button. Wait for some time, and you will see s new window of Powershell. Then copy the commands I give on below. The come back on Powershell window and right-click on the top bar. Then click on the edit button and then paste. After pasting, tap on the enter button to run the command.
After doing this, YourPhoen.exe will remove altogether from your desktop.
Watch the Video Guide on YourPhone.exe
How to use YourPhone.exe in Window 10
YourPhone.exe is already installing on latest Windows 10 PC. If you don't have the software, open Microsoft store and search for YourPhone. Then install the software into your desktop.
Then open the start menu and search YourPhone. The software will show on the top of the list. Click on the software to open it if any permission needs to give access to all.
After opening the software, click on get started. Then click on Sign in with Microsoft button. A login page will appear. You have to log in with your Microsoft account. If you don't have a Microsoft account, click on Create One button. Then follow the details and make an account for free.
After signing in, a new page will open with Link Phone button. Click on it and enter your phone number. Then click on the send button. A link will send to the message box of your android device. Open the ring, and it will redirect to Google Play Store page to install YourPhone App. Install the App by clicking on the Install button for free.
After installing YourPhone Appm on the android device, open it from the App drawer. Then click on Sign in With Microsoft. Then sign in with the same account on PC. Some tutorial may show on the screen; you can skip them all. The App may prompt you to allow some access. Give all the access to permissions for the best experience.
You will see a window to allow the App to run on background. It shows you acknowledge because the App show always runs on the environment which you are not using Android. The notifications show on PC through the App. It may consume some battery.
After that, a new page will appear with two options. One is Show Me, and the other is My PC is Ready. If you click on Show Me button, it will show how to set up it as I am explaining how to use YourPhone, so you don't need to see the tutorials. Click on My PC is Ready button as we already set up the software on PC.
After that, it will load sometimes, and a notification will come on your Android. All the access in the notification bar. Now come back on the desktop and click on setting option at the bottom. Then turn on photos and messages option.
To access the photos, click on the photos option on the desktop and you will see 25 resent photos of android device in the PC. You can copy the images to desktop, share to anyone, edit the photos, etc.
To send a text from PC, click on message option and then click on Send Texts. Then you can see all the recent conversation will appear. You can see the messages or send a new message. To post a new message, click on the New Message button and type the number and then the text.
Conclusion
I am using YourPhone on android and ios device. The ios device setup not explained here but it is similar to Android, and I would say to those who think that YourPhone is a virus or spy, don't worry, it is a preinstalled app by Microsoft.
Android Mod APKs: If you are looking for any others Mod APKs for your device, then head over to Mod Apks Download Home page.
So we now come to the end of this article, and I hope all your doubts about the Your Phone app are clear. If there's still any doubt on YourPhone.exe process, feel free to comment below.
You May Also Like:
Remove Slide Show From Websites
How to Easily Convert EXE to APK
Akamai Netsession Client