BombitUP Apk – Looking for a trick to Spam your friends, families, and relatives with some fake text messages? In BOMbitUP Apk you can spam any phone number with 100+ SMS within a short period using your Android Device. You can easily find such apps on the internet which are available out there. But some of the apps will not work correctly, and you will not be able to bomb anyone with messages and calls quickly.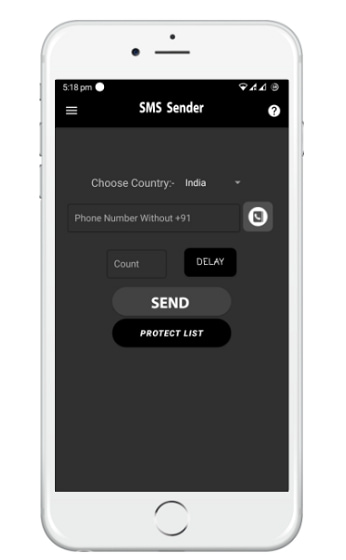 What is BombitUP Apk?
BOMBitUP is an app developed primarily for Android Devices. But it will not be available on traditional stores on mobile (Play Store). You will have to download it at the app sharing sites.
BombitUP app is straightforward to use SMS Bomber apk available for Android Phones. You can use the BombitUP app to spam any phone number of your choice easily. Just Add any Phone Number that you want to spam and start the bombing process.
It may take some minutes to complete your bombing process. You have to add any Mobile number of your choices and start the bombing process.
Once you have done the processing, the corresponding phone number will start receiving a large number of SMS. And one of the pros of bomb it up apk is that it is entirely free to use (Means no Premium Subscription). Not only that, but You also will not even find any types of irritating ads in this SMS & Call bombing app.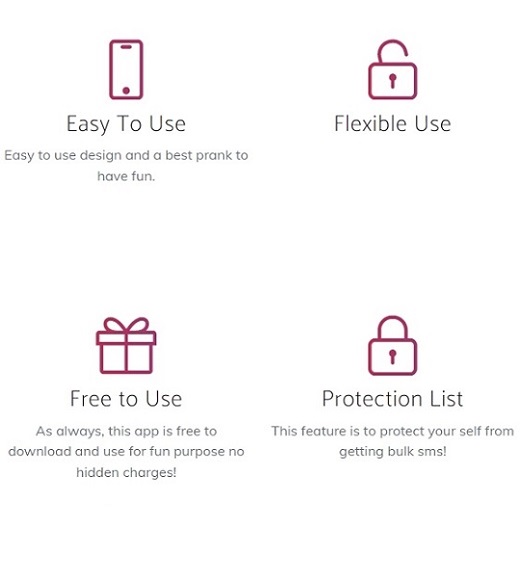 BombitUP app uses a similar method for bombing phone numbers as compared to many other SMS Bomber apps are out there. This app will take the entered Mobile number and submit it in various websites which can generate fake OTPs without any registration.
You can easily prank your friend as entering any significant amount of OTP SMSes get bombed on the targeted mobile number within a short time.
BOMBitUP will help you to protect your Mobile number, email, and much more. It is almost free to use, but it will come with some restrictions. You may have to face the jobs to get complimentary messages. You may have to watch some surveys, ads. We just share the latest BOMBitUP Apk (v4.06.2) for Android so it cannot interfere with the development process of its developer.
Whenever you use BOMBitUP for your purposes, you must have to agree to be responsible for anything with this application. The developer will not be liable for what you do bombing on this apk. But you do not need to worry too much because you know that jokes are always and they are safe and fun.
Overview:
Key Features of BombitUP Apk?
As I have discussed much BombitUP apk not Here are some of the exciting features available in a bomb it up apk.
SMS Blast: Using the bomb it up apk, you can create new attacks on others. You will be able to tease or prank anyone with your text messages. You can send unlimited text messages to them.
Custom SMS: Using the "way2sms" website, you can port and send unlimited messages with an infinite number. You will need a way2sms account to do this, which you can register at any time, and it is free of cost.
Call Blast: Like the SMS Blast feature, you can also use the Bombitup app to make anonymous calls to anyone. You will be able to tease and uncomfortable them with this annoyance.
Call Pinger: If you want to have any other type of funny joke, Then, Call Pinger will help you a lot. With this apk, you will be able to create lots of missed call, which will make the receiver curious and angry. They will be very screaming and upset with many questions of who has done these calls.
Email Blast: You can send unlimited emails to someone's inbox with loads of emails until you get blocked by the user. If they were using that email for their phones and activated ringing tones with vibrato and sound, which will annoy them. This can also cause the taskbar of the user's phone to be full of emails.
Protection: If you do not want to use bomb it up apk to play around, you can use it to help prevent attacks from the users whom you pranked.
Note:- Your Emails and phone numbers will be safe from the troublemakers.
Check Update: You will see the Update option near the bottom of the application's menu. This feature will help you to update the latest version of bombitUP quickly.
Download BombitUp Apk Free:-
Use the direct links below to download the BombitUP Apk on your device. Here on this page, we have managed to share the latest and tested versions, which have been scanned by the Antivirus Program before uploading here.
Request APKs: If you are looking for any other/older version of this APK, which is not listed here, then you can request to add it here through the comment box below.
Request APKs: Are looking for any other/older version of Bombitup apk? Which isn't listed on this website, then you can request me to add it here via the comment box section given below.
How to Install Bomb it App on Android?
You cannot install BombitUp Apk on PC to prank somebody by just installing an Emulator; you need a lot more than that. As it is an App that requires constant moving and it's impossible to move your computer or even laptop everywhere in every place.
1. Download the BombitUp Apk Free from the download link/button that is given on this post. (Read Full Article)
2. After downloading go to the destination folder mainly in your device's file manager and go to Internal Memory or SD card (if your chrome downloads setting is on SD card )
3. Scroll down and search for the download folder.
4. After opening the download folder find:- Bomb it up apk
5. Click on it to install it on your Android device.
6. If it shows a popup window, to enables the installation permission, then click on the setting button and allow the option that is indicating. (unknown source)
Then, Go back to the installation setup, And click on install. Wait for a while, and you are done. 🙂
Conclusion
If you want to have interesting retaliate or jokes, you can choose BOMBitUP App. You can also use it to protect yourself against malicious pranks. We will also introduce many other exciting applications related to poking fun at others; you can check this website for more this type of exciting app. Please Do not forget to leave your reviews on this app.
Now, as we have reached the end of this article, and I hope you liked this article. If you have any doubt on BombitUP Apk, feel free to comment below.
Mod APK: If you are looking for Clash of Clans Royale Mod APK, then head over to the Clash of Clans Mod APK Page. There you will get all the Mod Hack versions and its features explanation.